Artists CV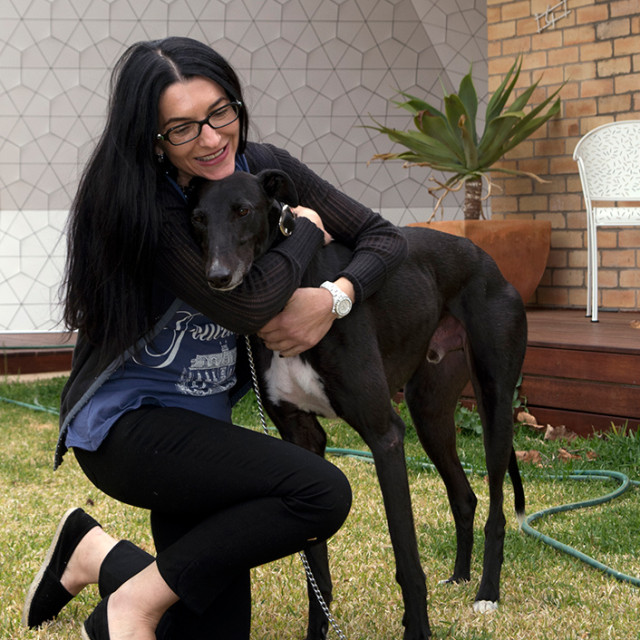 Polixeni Papapetrou was a photographic artist whose work explores the relationship between history, contemporary culture, identity and being. Her subject matter has included Elvis Presley fans, Marilyn Monroe impersonators, circus performers and body builders. Since 2002 Papapetrou explored the cultural positioning of childhood. Creating fantastical worlds that feature her children, transformed with masks and costumes and set against both real and imagined backdrops, the characters in her images inhabit other times and places. By focusing on the theatricality and face of childhood, she explored an unconscious realm between the real and the imaginary, archetype and free play, child and adult and photography's capacity to bridge truth and fiction.
Papapetrou was the recipient of numerous grants from the Australia Council for the Arts and Arts Victoria. She was the recipient of the William and Winifred Bowness Photography Prize (2017), MAMA Art Foundation National Photography Prize (2016), Windsor Art Award (2015), the Josephine Ulrick and Win Shubert Photography Award (2009) and the Albury Regional Art Gallery National Photographic Award (2003). Her work has featured in over 50 solo exhibitions, and over 100 group exhibitions in Australia, the United States, Asia and Europe. Survey exhibitions were held at the Centre for Contemporary Photography, Melbourne (2013) and the Australian Centre for Photography, Sydney (2011), as well as a retrospective exhibition at the National Gallery of Victoria (2019).
She has exhibited in major international photography festivals including, "Photolux Festival of Photography", Lucca (2017); "Lishui Biennial Photography Festival", China (2017); 'The European Month of Photography', Berlin (2016); 'Daegu Photo Biennale', Korea (2016); ,'The European Month of Photography', Athens (2016); 'Dong Gang International Photo Festival', Korea (2014); 'Fotografica Bogota', Colombia (2013); 'Photofestival Noorderlicht', The Netherlands (2012); '3rd Biennale Photoquai', Le musée du quai Branly, Paris (2011); 'The Month of Photography', Bratislava (2010); Pingyao International Photography Festival, Pingyao, Shanxi, China (2010); 'Athens Festival of Photography', Athens (2010); Fotofreo, Fremantle Festival of Photography, Perth (2008); 'Seoul International Photography Festival', Seoul (2008); 'Le Mois de la Photo', Montreal (2005).
Papapetrou's work is held in private and institutional collections, including National Gallery of Australia, Canberra; National Gallery of Victoria, Melbourne; Art Gallery of New South Wales, Sydney; Museum of Contemporary Art, Sydney; Art Gallery of Queensland/GOMA, Brisbane;Bendigo Art Gallery, Victoria; Geelong Art Gallery, Victoria; Monash Gallery of Art, Melbourne; Fotomuseo, Bogotá, Colombia; Museum of Fine Arts, St. Petersburg, Florida; Landstinget, Gävleborg Kulturutveckling, Sweden; Wesfarmers Art Collection, Perth; BHP Billiton, Melbourne and Artbank.